Don't Be Troubled Be Steadfast (Matthew 24:3-14)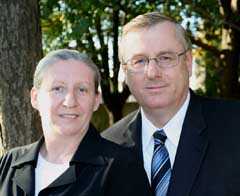 G. L. Evensen, July 21, 2019
Part of the
Coming of the Lord
series, preached at a
Sunday Worship
service
Trouble in the strait of Hormuz this week
Iranians are seeming to provoke the west into war seizing Oil Tankers and flying drones laden with bombs to attack Oil Tanker And thru all this Jesus says be not troubled!
As a matter of fact the first concern Jesus expressed was Take heed that no man deceive you and later in this discourse he said 11 And many false prophets shall rise, and shall deceive many. 12 And because iniquity shall abound, the love of many shall wax cold.

Download
About G. L. Evensen:
Pastor Evensen is the founding Pastor of the North Jersey United Pentecostal Church in Secaucus NJ.