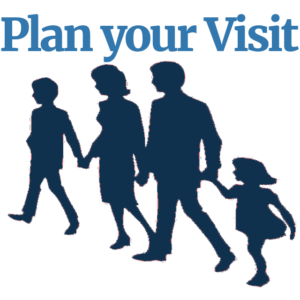 Getting to know each other
We know meeting someone for the first time can be intimidating, and going to a new church for the first time can be nerve-racking. We want to help make your first experience with the Secaucus Pentecostals a great one!
SERVICE TIMES
The North Jersey United Pentecostal Church meets every weekend on Sundays at 51 Centre Ave Secaucus, NJ 07094:
Worship Service: Sundays at 11:15 AM
Children's Ministry: After the Worship and during the preaching
What can I expect?
WHERE CAN I PARK?
There is a church parking lot past the church (west) on Centre Ave.  It is clearly marked with signs permitting parking for our services.
WHERE DO I ENTER THE CHURCH?
The church entry is through double white doors on Post Place.
HOW LONG IS A SECAUCUS PENTECOSTAL SERVICE?
Usually we conclude by 1:45 PM. Services begin with the worship team leading the church in music – song lyrics are projected onto the screens so you can sing along and/or engage with worship however you feel most comfortable. After the music portion of service is complete, one of our pastors will come out to share an encouraging and hope-filled message about Jesus.
WHAT'S THE CULTURE LIKE WITH THE SECAUCUS PENTECOSTALS?
Sunday's at the NJUPC are exciting, casual, and relaxed. Come as you are and expect to feel welcomed as our guest. No one will judge or condemn you. Expect a warm welcome.
WHAT ABOUT MY KIDS?
We believe that kids should be ministered to every single week – and with the Secaucus Pentecostals, we make this a priority. Kids ministry is offered at every service from Toddlers through Teens. Every second Sunday our senior Pastor spends ministering to the children from Primary's to Teens.
WHERE ARE THE RESTROOMS?
After entering the church off of Post Place look to the left in the foyer and there is a door with a stairwell downstairs to the fellowship hall. The restrooms are in the fellowship hall after making a left at the bottom of the stairs. The first one is Ladies, and the one by the wall is the Men's room.
CAN I LEARN MORE ABOUT THE BIBLE?
Certainly! We offer courses from the very basics to advanced topics. Check you want to learn more about the Bible of the Guest card!
Let Us Know Your Coming!
We can't wait to meet you in person. Simply fill out the form by clicking the Plan My Visit! button below and we'll make sure to give you the VIP treatment upon your first visit.