Understanding Legalism (Matthew 22:23-38)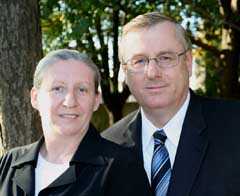 G. L. Evensen, July 10, 2014
Part of the
Discipleship
series, preached at a
Midweek Meeting
service
Invariably when you teach on holiness, the cry legalist is heard against the teacher,
Let's look first and understand what legalism is according to the Bible.
Jesus opposed the Jewish legalism of His day, particularly that of the Pharisees. These Jewish legalists believed that salvation rested in strict conformity to the Law of Moses and the oral traditions they had built around it.
Jesus rebuked this self-righteous attitude, the hypocrisy that accompanied it, and the man-made traditions that actually subverted the Word of God.
But what is legalism biblically?


Download
About G. L. Evensen:
Pastor Evensen is the founding Pastor of the North Jersey United Pentecostal Church in Secaucus NJ.