Pastor Evensen takes the preaching of the Word very seriously and can often be found in his study.
We share the Word freely, for freely ye have received so freely give!
Understanding Different Types of Tongues
()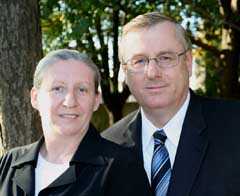 G. L. Evensen, June 22, 2014
Part of the
Holy Ghost
series, preached at a
Sunday Worship
service
Much confusion exists concerning speaking in Tongues. Pastor Evensen explores this controversial subject.

Download
About G. L. Evensen:
Pastor Evensen is the founding Pastor of the North Jersey United Pentecostal Church in Secaucus NJ.