Pastor Evensen takes the preaching of the Word very seriously and can often be found in his study.
We share the Word freely, for freely ye have received so freely give!
Understanding Grace (Romans 6:1-2)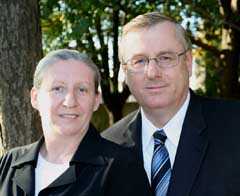 G. L. Evensen, July 7, 2013
Part of the
Salvation
series, preached at a
Midweek Meeting
service
Grace is one of the most misunderstood subjects in the Bible. Pastor Evensen preaches on the subject of Understanding Grace

Download
About G. L. Evensen:
Pastor Evensen is the founding Pastor of the North Jersey United Pentecostal Church in Secaucus NJ.
Romans 6:1-2
1What shall we say then? Shall we continue in sin, that grace may abound? 2God forbid. How shall we, that are dead to sin, live any longer therein? (KJV)