Prepare thy House (2 Kings 20:1-6, Matthew 24:36-42)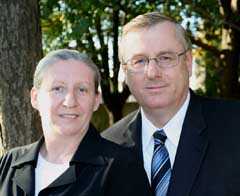 G. L. Evensen, October 31, 2011
Part of the
Coming of the Lord
series, preached at a
Sunday Worship
service
The noreaster which hit the east coast on 10/29/2011 had no effect of me because I prepared my house. Is your house in order for the coming of the Lord?

Download
About G. L. Evensen:
Pastor Evensen is the founding Pastor of the North Jersey United Pentecostal Church in Secaucus NJ.